Eric Doud
757.573.3018 | eric@doudrs.com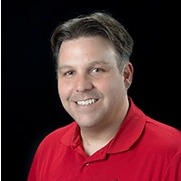 I grew up in San Diego California where I spent a lot of time building and remodeling homes with my father. I joined the Navy and that is what brought me to the Hampton Roads area in 1995. I bought my first house in Virginia Beach in 1999. In that first property I was doing something that is called house hacking. I had two roommates that were paying me $350 a month each and my mortgage was less than $700. So I was living for free except for utilities.
I met my future wife in 2001 and she had already owned a townhouse in Virginia Beach. We got married and bought a house together while keeping our original houses as rentals. In our first property together, we did a live-in flip. We lived there for just over a year, did a complete remodel and sold for a profit. Since then we have purchased and rehabbed several single-family homes that we still own as rentals.
I have since then gotten my Contractors License in 2009. I have done complete house remodels, house flips, down to general maintenance. I got my Real Estate license in 2014 and have helped several buyers and sellers with the purchase and sales of houses and multifamily properties.
I enjoy sharing my experiences with new and first-time buyers and helping them achieve the purchase of a home and later turning that into their first investment property helping them provide finical security for their family.
With all my experience in purchasing, selling, and maintaining, of houses both homes and investment properties, I believe that I would be a perfect fit for you to help identify and purchase the right property for your home or to add to your portfolio.