Hampton Roads Buyers
Let us help you find your dream home, or first investment property in Hampton Roads
Preparing to purchase a property
Buying is one of the most important decision in your life and you need to be prepared for it. Both buyers and sellers will have costs to pay on the transaction. Usually, the sellers pay for the real estate commissions and the buyers are paying more fees that are associated with getting a loan for the home.
If you are purchasing a new home occasionally the builder will help the homebuyer cover some of the costs as an incentive. If you are looking to buy a resale home the seller may help cover a percentage of the closings costs depending on the market and terms of the sale.
When you arrange financing with a lender they will give you a Good Faith Estimate with an explanation of closing costs. Closing costs for the buyer are usually a percentage of the loan amount – usually around 2-3% of the loan amount.
Unless you have negotiated your closing costs to be paid, here are some examples of what you might be expected as the buyer to pay:
Application fee
Appraisal fee
Origination fee
Prepaid interest
Prepaid insurance
Title insurance
Credit report fee
Recording fee
Flood certification fee
I will help you find a good reputable local lender to help guide you through the mortgage process.

I will help you negotiate your contract so that you get the best possible deal on the home of your dreams.

Just keep in mind that before you go and look at your first home you should already have your loan pre-qualification letter.
Inquire About Our Services
Discover Hampton Roads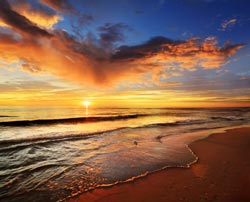 Hampton Roads is the name of both a body of water and a metropolitan region in Southeastern Virginia, United States. Comprising Chesapeake, Hampton, Newport News, Norfolk, Portsmouth, Suffolk and Virginia Beach, VA metropolitan area, Hampton Roads is known for its large military presence, ice-free harbor, shipyards, coal piers, and miles of waterfront property and beaches, all of which contribute to the diversity and stability of the region's economy.
The area is steeped in 400 years of American history, with hundreds of historical sites and attractions that draw visitors from around the world each year. The harbor was the key to Hampton Roads' growth, both on land and in water-related activities and events. While the harbor and its tributaries were (and still are) important transportation conduits, at the same time they presented obstacles to land-based commerce and travel.
Areas We Serve
Virginia Beach
Chesapeake
Suffolk
Portsmouth
Newport News
Hampton